Change the harsh chemicals for natural products! There are many reasons to use green cleaning products. Plus: Mckinney's environment will be cleaner!
In this guide, we'll unveil five compelling reasons why incorporating green cleaners into your home cleaning arsenal is a game-changer. From safeguarding your family's well-being to reducing your ecological footprint, the advantages of choosing eco-friendly cleaning solutions are abundant.
With affordable home cleaning services at your fingertips, there's no better time to explore the world of green cleaning. Experience the satisfaction of maintaining a pristine home while staying mindful of your budget. Embrace the natural power of green cleaning products and witness the transformation of your cleaning routine.
Learn 5 benefits of green cleaners here!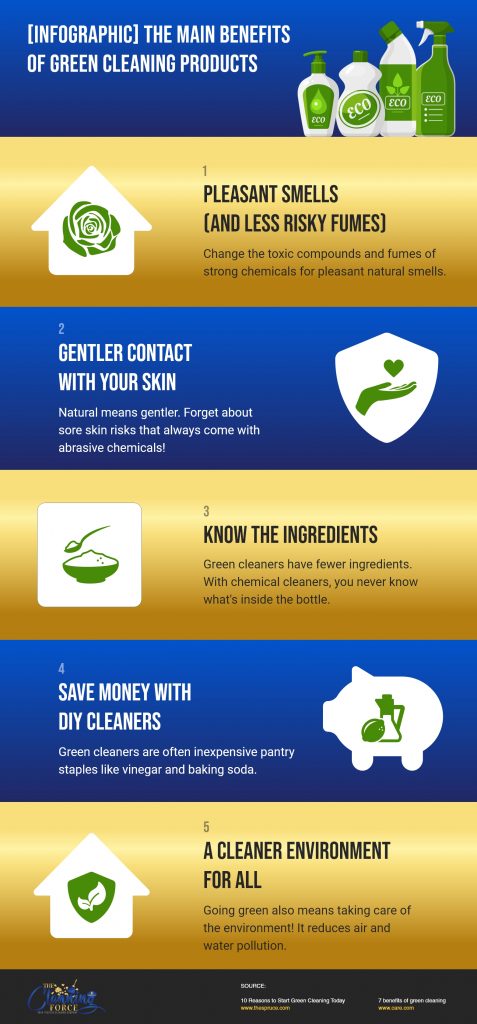 The Cleaning Force is a company committed to the environment: We offer paper towel-less cleaning, only using eco-friendly products. Learn more about our safe cleaning services here!